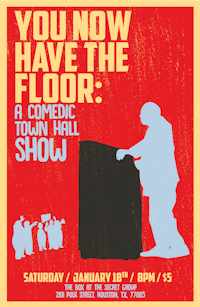 The Secret Group Presents
YOU NOW HAVE THE FLOOR: A Comedic Town Hall Show
YOU NOW HAVE THE FLOOR is a comedic town hall show taking place in a fictional town with you, the town's City Council!
The Secret Group Presents
YOU NOW HAVE THE FLOOR: A Comedic Town Hall Show
Sat. 1/18 | Doors 7 PM | Show 8 PM | $5
**$2 Box Office Fee for Tickets Purchased at Doors**
Each show will have a cast of characters from Anytown, USA giving their town hall speech to a fictional City Council (the audience). Topics being discussed range from "the ducks at the pond are too aggressive" to "I've been sent from the future to warn you about ____".
Produced by Conner Clifton (MicroSatan, Effin' Rager, Ask A White Dude), YOU NOW HAVE THE FLOOR is based on his experiences covering the town hall meetings at Houston's own City Hall.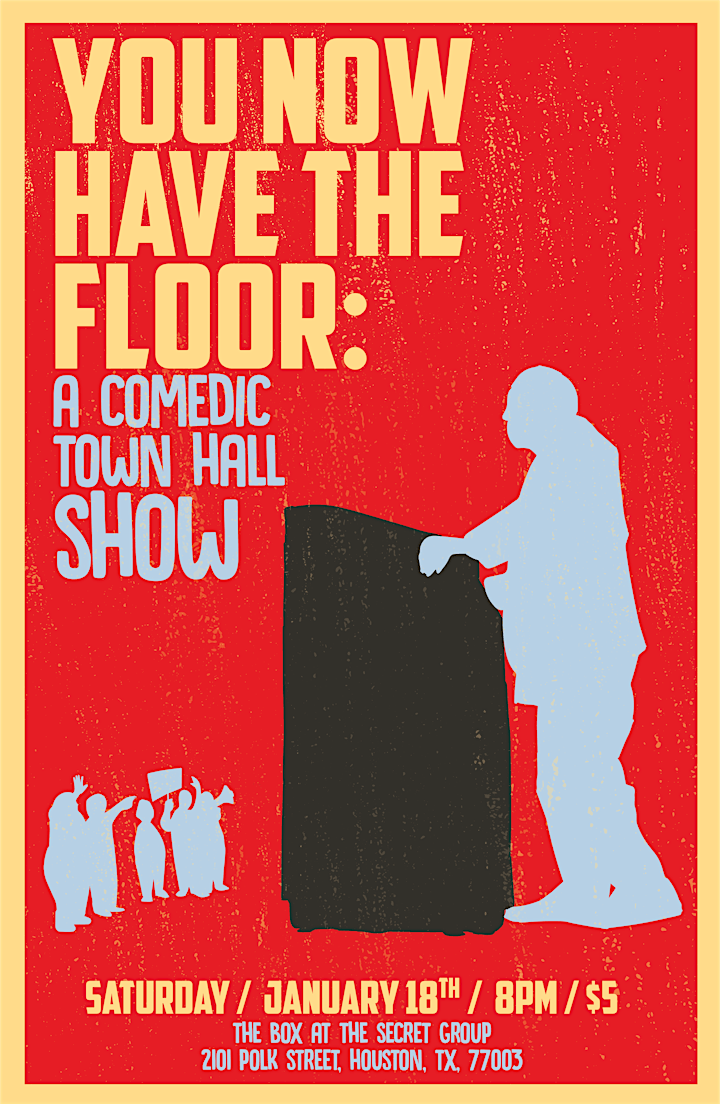 Venue Information:
The Secret Group
2101 Polk
Houston, TX, 77003