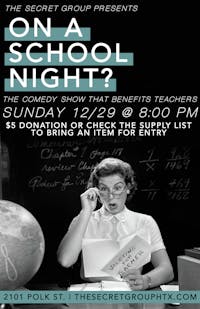 The Secret Group is honoring heroes that are our teachers! One night of comedy to benefit a teacher and help build their classrooms!
The Secret Group Presents
On A School Night?
Sunday 04/19 | 8:00 PM | $5 Donation or Check the supply list for an item for entry!
We are bringing you a night of comedy to help benefit teachers in our local community! Each show we will have a teacher in specific who we will be raising money for or donating items from a pre-determined supply list for their classrooms!
Doesn't it feel good to give back, on a school night!?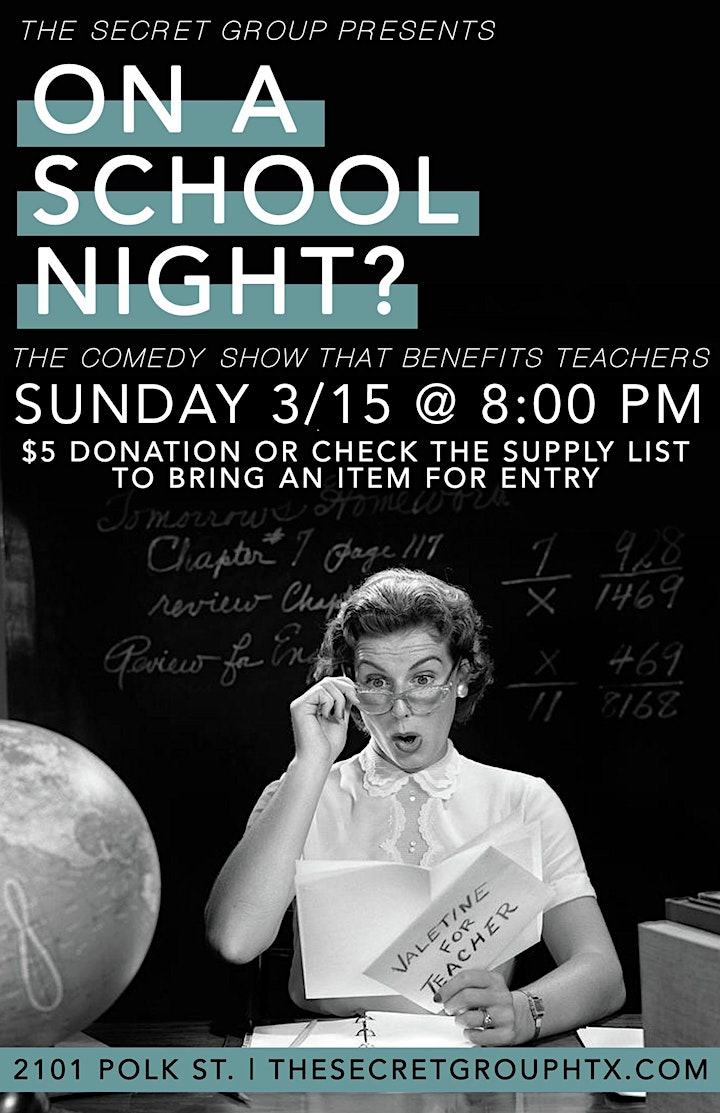 Venue Information:
The Secret Group
2101 Polk
Houston, TX, 77003